There is a lot of confusion How To Install WordPress On Bluehost We are sure this article will give you a clear result. Let's go into the article.
Your web host is going to have a long-lasting impact on your site, so it is very important to choose the best WordPress hosting for you from the beginning.
Advantages of Bluehost
It supports 365 days a year, in English only in various ways like email, chat and phone.
Unlimited Storage*
Unlimited Data Transfer
Unlimited Domain Hosting*
Responsive Live Chat Support
Customized cPanel Interface
Customized WordPress Dashboard
Guided Website Creation for WordPress Beginners
Free Let's Encrypt SSL
Automatic WordPress Installation
Automatic WordPress Plugin and Theme Updates
Performance Caching
How To Install WordPress On Bluehost
The first step is to choose a hosting plan that meets your needs. Bluehost offers various hosting options.
Create a new domain name
After selecting your hosting plan, select Create New Domain to choose your free domain name.
Enter Bluehost account details
Bluehost will ask you to fill in some personal information to create your account. Or, you can sign in to Google to speed up the process.
Confirm hosting plan details
Domain Privacy Protection (from $11.88 a year)
SiteLock Security (from $23.88 a year)
CodeGuard Basic (from $2.99 a month)
Bluehost SEO Tools (from $23.88 a year)
Enter your payment details
Bluehost offers a 30-day money back guarantee, so if you are not happy with your plan or hosting service after purchase you can ask for a refund.
How to install WordPress on Bluehost
When we installed WordPress with Bluehost, we were pleasantly surprised by how easy it is – all you have to do is sign up, and Bluehost will take care of the rest for you. We've broken down our experience in this guide so that you can do it, too.
Log in to Bluehost
Log in to your new Bluehost account.
Go to the My Sites tab.
Click the Create Site button in the top-right corner.

Read Also: Convert DateTime To Timestamp in PHP
Enter your website info
You will need to enter some basic information about your website, including the site name and the site tagline. Do not put too much pressure – you can change this at any time: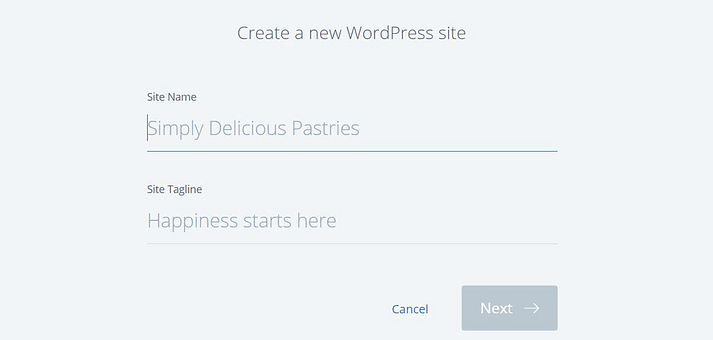 Choose your domain name
Use the domain drop-down to select the domain name you selected when creating your Bluehost account.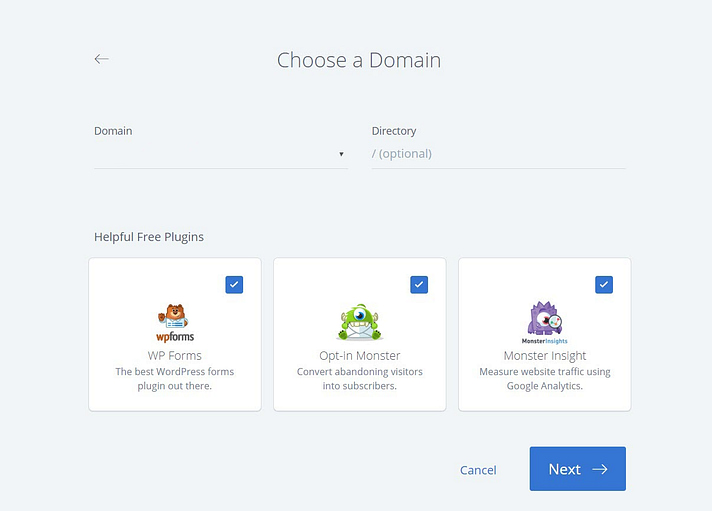 Click "Next" to install WordPress on Bluehost
Bluehost will now install WordPress for you, create your new WordPress website and display your login details.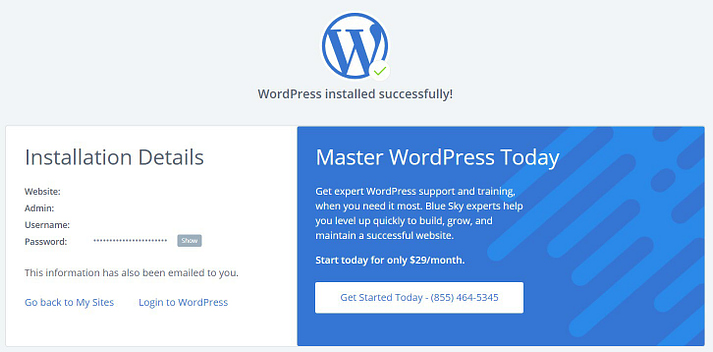 How Long Does It Take To Install WordPress On Bluehost?
Installing WordPress on Bluehost takes 5 minutes after signing up with a Bluehost account.
Final Words
We hope the How To Install WordPress On Bluehost article has given good results for your confusion. See you in the next article.